Free Windows 10 for students
Students at Tel Aviv University can download and install the Windows 10 software package for free.
The benefit is given to active students only.
For the purpose of using the benefit, a xxx@mail.tau.ac.il mail address must be used
(Such e-mail address, on @mail server, was opened for all students)
This is a service provided by Microsoft and under the sole responsibility of Microsoft.
Eligibility and procedures are determined by Microsoft.
The benefit is provided without the support of the Computation Division.
If necessary, you can contact KIVUTO by email for support
Pay Attention:
The license is for the life of the computer on which the operating system is installed, and is valid even after graduation.
You can install the product and use the key up to 30 days from the date of initial entry into the site.
After 30 days it will be possible to install the product after a token payment.
Follow the link to install Windows 10 Free for Students
Enter your university student mail and password and click on Sign in
After signing in, click on the Windows 10 purple icon
In the next screen click on Add to Cart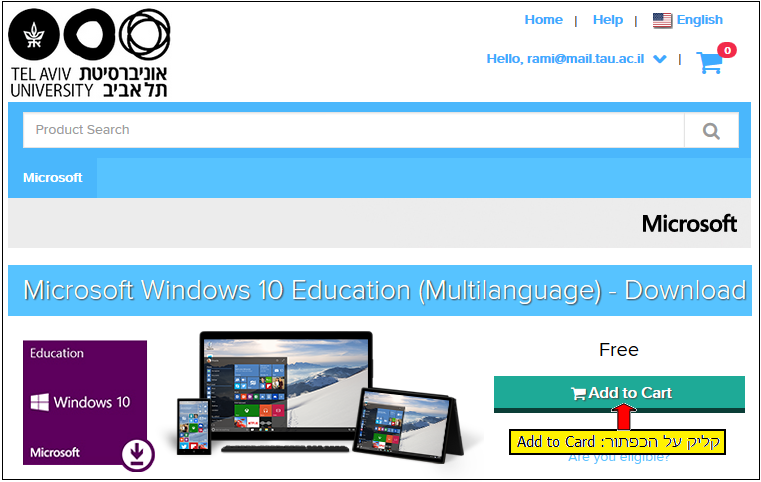 In the next screen click on Check Out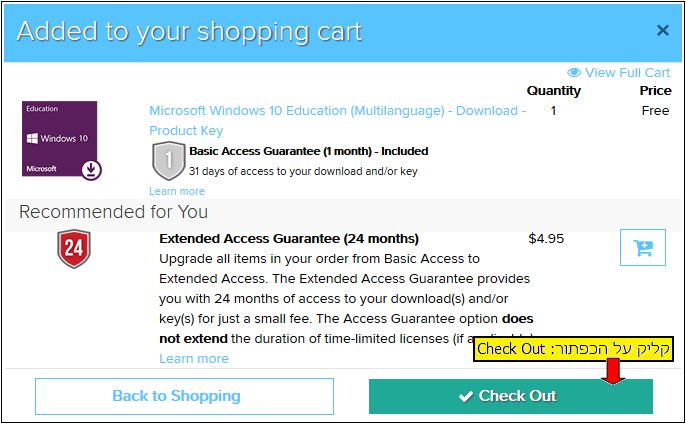 Next, enter your Office 365 username (which would be your @mail.tau.ac.il email address) and on Signature type your full name and click Accept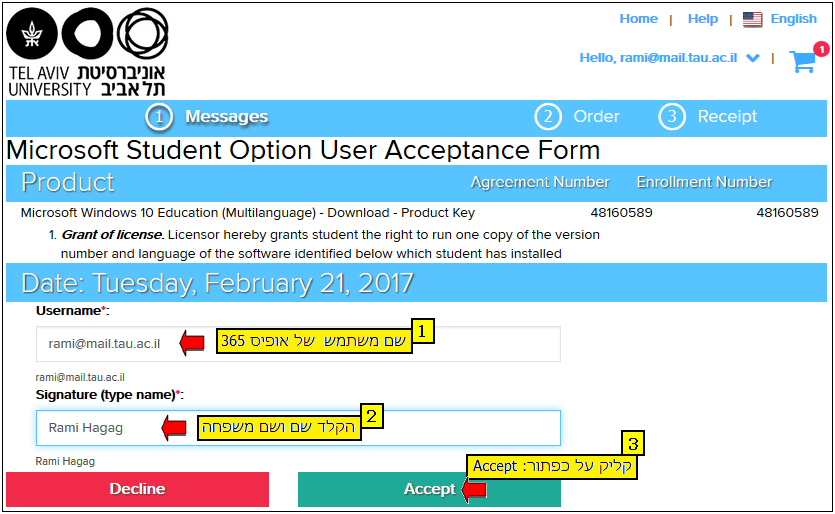 On the next screen click on Proceed With Order
You will see the product key, copy it somewhere and keep it safe and then click on Get Started.