The Shmunis School is the home for Biotechnology reserch. Meet our top researchers in the field
Prof. Itai Benhar – Antibody Engineering
Antibody discovery for treating cancer,
autoimmunity, allergy and inflammation.
Novel formats of bispecific antibodies for
treating disease. Targeted nanomedicines.
Prof. Tal Dvir – Tissue Engineering
Tissue engineering and regenerative
medicine, Fabrication strategies and
biomaterials for tissue engineering,
Microelectronic-tissue hybrid.
Lab Website: http://www.dvirlab.tau.ac.il/
Prof. Ehud Gazit – Bionanotechnology
Molecular structure and self-assembly at the
Nano-scale, Amyloid formation and degenerative
disease, Inborn error of metabolism disorders,
Bionanotechnology: Technological applications
of peptide and metabolite assemblies.
Lab Website: http://gazit-lab.tau.ac.il/#!/home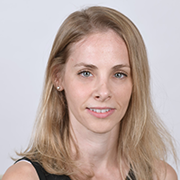 Dr. Ayala Lampel – Biomolecular Nanotechnology
Spatiotemporal confinement of molecular
self-assembly and enzymatic catalysis;
Structure-function relationships governing
membraneless organelles; Biomaterials design
utilizing supramolecular order/disorder
Lab Website: https://www.lampellab.com
Prof. Dan Peer – Nanomedicine
Nanomedicine and personalized therapeutics;
manipulation of inflammatory cells and cancers
using RNA molecules; Studying the interaction
of nanomaterials with the immune system
Lab Website: http://dan-peer.tau.ac.il/
Dr. Yariv Wine – System Immunology
Studying antibody repertoire following infection or
Vaccination. Focusing on trans-placental and breast
milk antibody repertoire, development of antibacterial
therapeutic antibodies, the role of tumour infiltrating B
cells, immune response following congenital
cytomegalovirus (cCMV) infection, anti-drug antibodies
(ADA) following treatment with biologic drugs.
Lab Website: http://yarivwine.wix.com/yarivwine
Prof. Daniel Segal – Neurodegenerative diseases
Aggregative amyloidogenic proteins involved in
neurodegenerative diseases – analysis of their
structure and discovery of small molecules
and peptidomimetics to inhibit their toxic
aggregation.