Cancer, Cell Biology, and Immunology
The Shmunis School is the home for Cancer, Cell Biology, and Immunology reserch. Meet our top reserches in the field
Prof. Adit Ben-Baruch – Immunology, Cancer Biology
Research of inflammatory/immune
modules and stromal interactions in malignancy;
Therapeutic modalities in breast cancer
Lab Website: http://www.aditbenbaruch.com/
Prof. Marcelo Ehrlich – Cancer Cell Biology
Integrative signalling responses in cancer and
virus-cell interactions. Cell autonomous
immunity. Oncolytic virotherapy.
Transforming growth factor superfamily signaling.
Prof. Orna Elroy-Stein – Gene Expression Regulation
Regulation of gene expression in mammalian cells at
the level of mRNA translation; translation during
mitosis; Effect of translation dysregulation on
metabolism, myelination and neurodegeneration.
Lab Website: https://elroystein-tau.com/
Prof. Jonathan M. Gershoni – Immunology and vaccines
B-cell response towards Viruses, phage display of
peptide libraries and computational algorithms.
Development of novel diagnostics and vaccines.
Prof. Martin Kupiec – Molecular Genetics
Stability of the eukaryotic genome, mutations and
chromosomal amplifications. Epigenetic memory
Telomere biology. DNA repair and replication.
Yeast genetics. The TOR protein kinase.
Lab Website: https://mkyeastlab.wixsite.com/mklab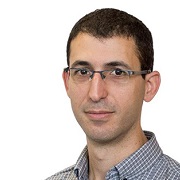 Dr. Tzachi Hagai – Genomics of Host-Virus Interactions
Evolution of the immune system; Molecular
mechanisms and evolution of host-pathogen
interactions; Manipulation and
dysregulation of host defence by pathogens;
Genetics of the immune response and autoimmunity in humans
Prof. Mia Horowitz – Human Genetics
Molecular association between Gaucher
and Parkinson diseases in fly models;
Gaucher disease and Lysosomal diseases
in fly models.
Prof. Gerardo Lederkremer – Cell Biology
Endoplasmic reticulum (ER) protein folding,
misfolding and degradation; ER stress;
Huntington's disease and other neurodegenerative
protein misfolding diseases.
Lab Website: http://www.tau.ac.il/~gerardol/Lederkremer_website/Home.html
Dr. Lior Mayo – Neuroimmunology
Mechanisms of autoimmunity, inflammation and cancer
in the central nervous system; immunometabolism;
Developing new therapies.
Lab Website: http://www.liormayolab.com/
Dr. Vered Padler Karavani – Glycoimmunology
Glycobiology, immunology, bio-nanotechnology and
medicine. Immune recognition of carbohydrates incancer,
autoimmunity and heart diseases, development of novel
diagnostics and therapies for such diseases.
Lab Website: https://www3.tau.ac.il/karavani
Dr. Aldema Sas-Chen
RNA-based mechanisms of gene regulation and investigates the impact of RNA modifications on shaping cellular processes in health and disease
Lab Website: https://www.saschenlab.sites.tau.ac.il
Prof. Miguel Weil – Neurodegenerative Diseases
Patient cells modelling of disease; High content analysis
screening for drug discovery; Disease specific Biomarkers;
Rare Diseases; Familial Dysautonomia; Amyotrophic
Lateral Sclerosis; Glycogen Storage Disorders;
personalized medicine
Prof. Isaac P. Witz – Cancer research
Metastasis in cancer. Interactions between
cancer cells and their microenvironment in
metastasis formation. Novel cancer therapy
modalities.
Lab Website: https://www.witzlab.com/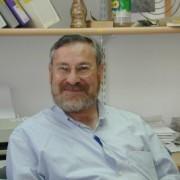 Prof. Daniel Wreschner – Cell Biology
Molecular analysis of the human cancer cell
with special emphasis on membrane proteins;
Tumor-associated antigens; Ligand-receptor
interactions and cell signaling.