Graduate students - We are here for you
The Smolarz Graduate School attaches great importance to the mental well-being of students, along with your scientific training. We are now launching a new venture, through which you can easily and quickly contact the school's staff.

We are happy to open a direct communication channel in front of you and be available to you in person. Thus we hope we can provide support in all aspects necessary for degree studies.
​
How does it work?
You are invited to contact each of the staff members in person by e-mail, regardless of school affiliation. Write us a short email, with the subject line "I want to talk to you", and add a phone number and / or email address. We will do our best to get back to you soon and we will try to help you cross the hurdle. So do not be shy. And do not hesitate to contact, we are here for you.
Prof. Frida Ben-Ami
Head of the Smolarz Graduate School

School of Zoology
Prof. Adi Stern
The Shmunis School of Biomedicine and Cancer Research
Prof. Eli Geffen
School of Zoology
Dr. Iftach Nachman
School of Neurobiology, Biochemistry & Biophysics

​
​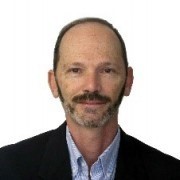 Prof. Nir Ohad
School of Plant Sciences and Food Security