Free MATLAB for students and faculty
It is now possible to obtain a license to use Matlab software free of charge, for faculty and students. The software will replace the RemoteApps application.
Any user with a university domain email (mail.tau.ac.il/tauex.tau.ac.il/post.tau.ac.il) is entitled to a free license. Here is a guide to installation and operation
Quick navigation:
Obtaining a Matlab license
Go to the following link: To register with a university address
Click on Sign in to get started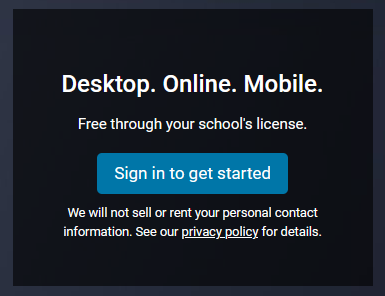 If there is no mathworks account using your university email, create a new account by clicking Create one
On the next screen, enter your university email address and additional details (country, type of user and certificate that you are over the age of 13) and afterward click on Create
You will then receive an email confirming the account. In the message you received click on Verify email
In the next screen, fill in the details and set a password (first name, last name, password and password confirmation)
The license will then be linked. Now click on Install MATLAB in order to install the software

In the next step you can download the software by clicking the download button. The software can be downloaded for Windows, Mac and Linux operating systems (clicking the down arrow to the right of the download button will give you the options to select other operating systems). You can also download Previous versions
After downloading, open the file, connect with the university email and password and install according to the instructions (see installation step)
If there is a mathworks account using your university email, on the initial screen, fill in your university email details and click Next
On the next screen, enter your password and when finished, click Sign in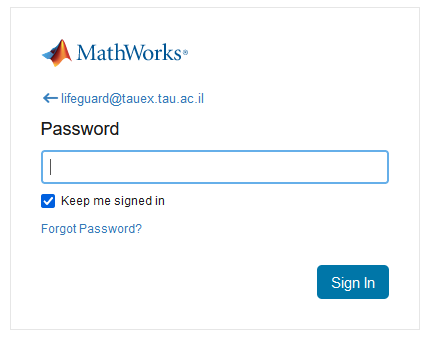 The account is now linked to the Tel Aviv University license. Click on Download Software Now and download the version according to the OS running on your PC.
Installing the software
After downloading the software, click on the downloaded file and run it. Once it is done a window will pop up asking for approval. Approve the program.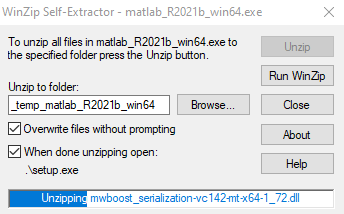 In the next step, the user information entry window will be displayed. Enter the email address you signed up with and the password you provided when signing up for MathWorks and press Next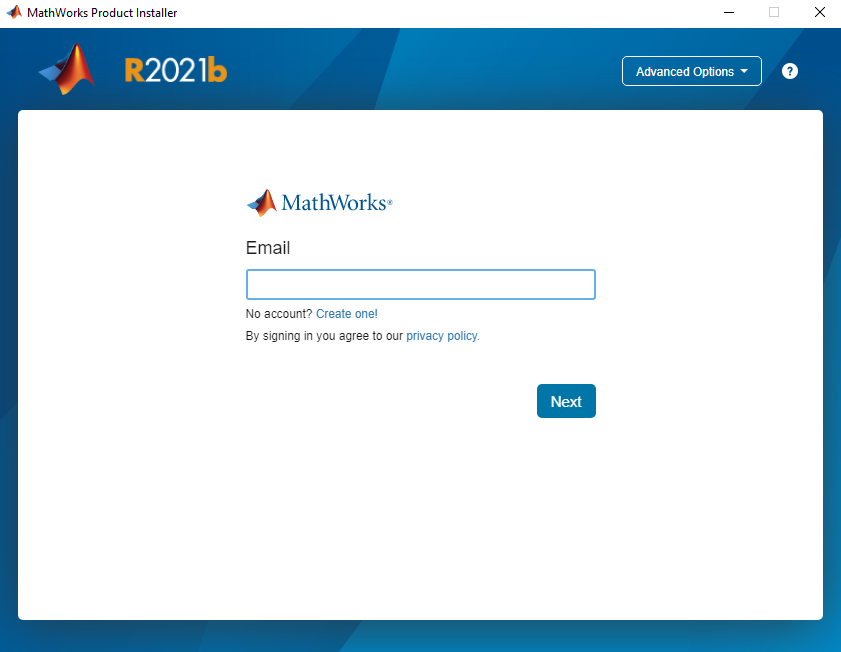 Then confirm the license terms and click Next
In the next screen the license information will be displayed. Click Next and do so also in the next screen which shows the user details.
In the next screen it will ask you where you want to install the software, select the destination folder (or leave in the default path) and then click Next
In the next step it allows you to select the product (MATLAB is marked), click Next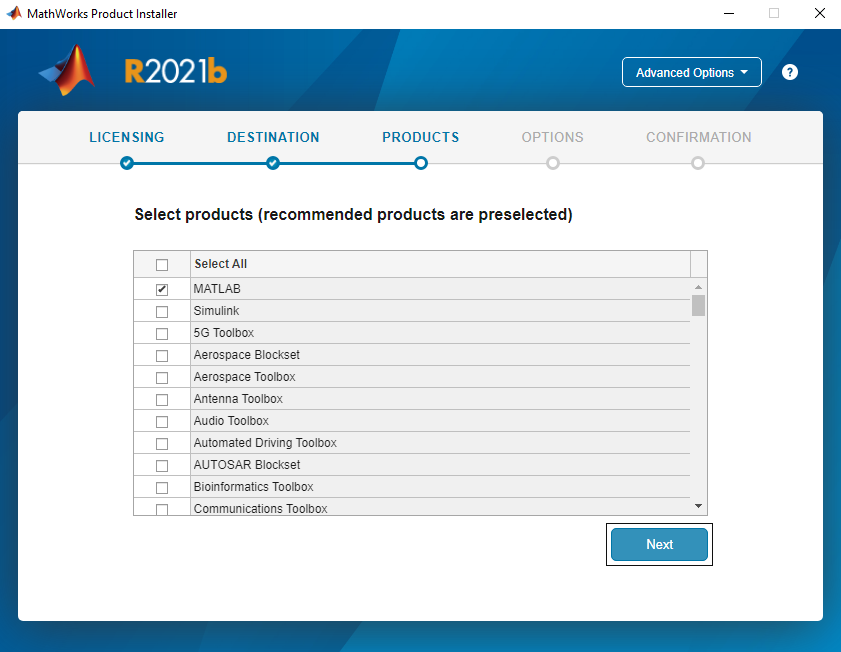 In the next step there is an option to add a shortcut to the desktop if you choose so. Click Next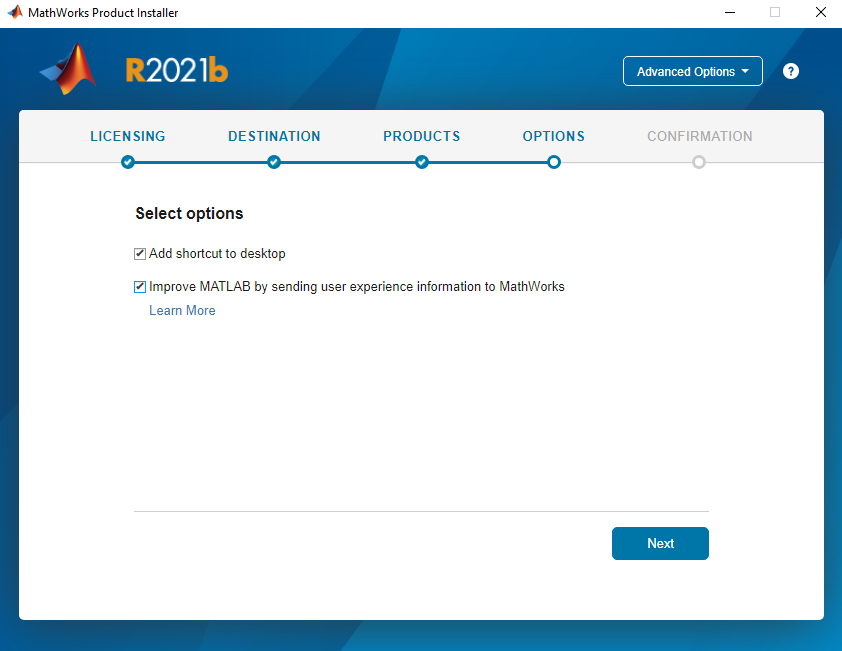 The last screen will display all the user information and click on Begin Install