Free Office 365 for students
Students at Tel Aviv University can download and install the Office 365 software package for free.
An account is automatically opened for each student to download the software.
The free software can be installed on up to 5 devices.
The benefit is given to active students only.
The benefit is given without support
All previous Office installation must be uninstalled before installation.
Go to the following link: To install Free Office 365 for Students
Enter your university mail address and click Next
Enter your university password and click Sign in
In the next screen you will be asked if you want to stay signed in on your current PC. Click Yes.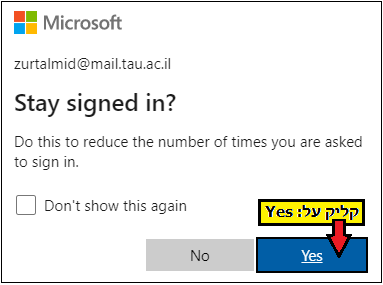 Click on Install Office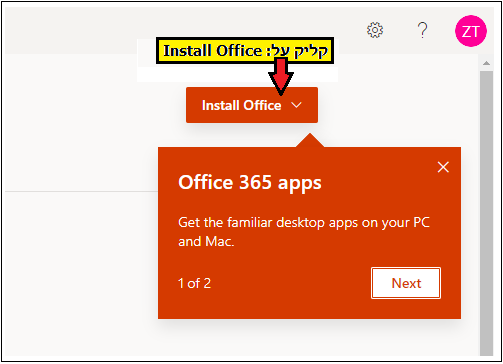 After downloading, install it and follow the on-screen instructions.